Share: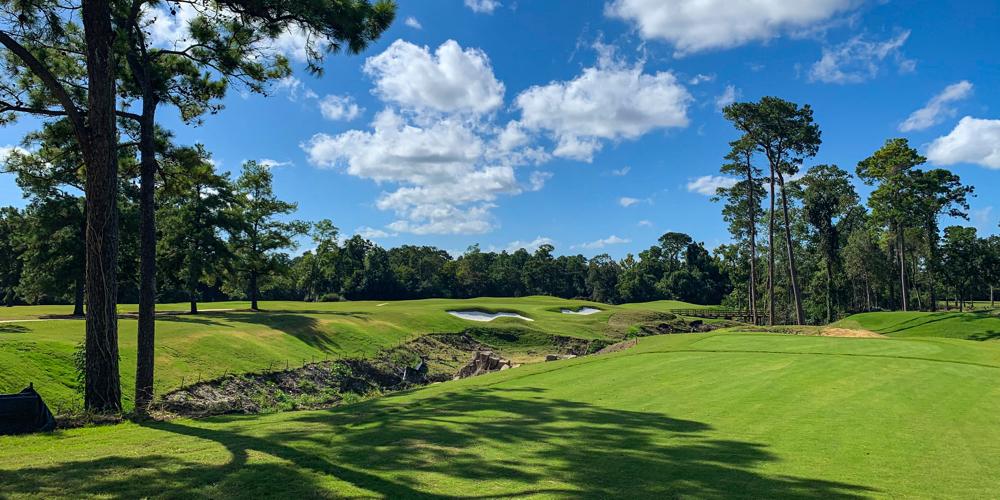 Houston's new Memorial Park Golf Course Review
It's A Slam Dunk, If You Get On
By Mike Bailey
You can get tee times at Memorial Park in Houston three days in advance, online starting at 6 a.m. By 6:01, they're all gone, with the exception of some late afternoon slots when getting in close to 18 holes before dark is impossible. The Tom Doak redesign of this near century-old municipal is the hottest golf ticket in Texas.

It's not like the tee sheet wasn't filled before, but now that Memorial Park is a PGA Tour course once again, the demand is insatiable. Golfers wanting to get a shot wait by the computer a few minutes before 6 and try to pounce on the times immediately. Many are unsuccessful, of course. It's almost the cyber version of the old Bethpage (NY) dilemma where desperate golfers spent the night in their automobiles in the parking lot trying to get a coveted slot later in the day.

And while Memorial doesn't exactly enjoy Bethpage status yet, the demand doesn't figure to ease up anytime soon. After all, you can still play it for $30 (walking), and it's the same course that in October 2020 will play host to the Houston Open.

Because of the generosity of Houston Astros owner Jim Crane, who gave the city of Houston $13.5 million initially for the 10-month renovation, green fees remain low, at least for the time being, according to Houston Mayor Sylvester Turner, who ushered the course back into play on Nov. 4 with a grand-opening celebrity tournament. It's the best golf deal in the country, bar none. And if everything plays out as planned, come October, the Houston Open will move back into the city of Houston from the Golf Club of Houston in Humble, where it had been played for the last decade.

"It's fun to see it get done... We'll draw a lot of fans here," said Crane, whose Astros Golf Foundation not only renovated the course, but also runs the Houston Open now. "At the end of the day, it's two things: It's an important asset to the city, and the other is that all this is for charity. So this is a gift that will keep giving back to the city over and over again as we get the tournament revved up and have extra proceeds to give to charity."

Doak's work marks the second major renovation of the course in the last 25 years. In 1994, Memorial reopened after a facelift by local architect Carlton Gipson, but the changes weren't nearly as dramatic as this time around. His first PGA Tour course, Doak (of Pacific Dunes and Streamsong Blue fame) kept the routing, but changed the holes dramatically, much of it through addition by subtraction. There are half as many bunkers now (around 30 and few in the fairways), an additional par 3 and an additional par 5 (now there are five pars 5 and 3s respectively), a new irrigation concept that enlarged the main lake and got rid of one lake and two ponds, and greens that have a lot more movement than before.

Because there are fewer bunkers, higher handicappers have an easier time navigating the layout, but birdies and pars for single digit and scratch players might be a little tougher now. How it plays for the pros come October is anybody's guess, but two par 5s will probably be played as par 4s, making it a 7,300-yard par 70 that can play as difficult as the tour wants to prep it (think rough and width of fairways).

Reaction so far has been mostly positive. While golfers accept that the course still needs to mature, the overall look of the golf course is much improved. It's more open than it used to be as much of the underbrush has been cleaned up and some trees have been moved or removed to give the course even more of a parkland feel. The par-3 second hole, for example, extends into an area that used to be thick with trees and brush. The par-4 fourth is now a reachable par-5, and the old par-4 fifth, which used to play through a narrow chute has been opened up, creating more options off the tee.

It's also now more of a second shot course, with the highly undulated greens making it more difficult to get realistic birdie putts or even routine two-putts if you hit the green in the wrong sector. In fact, in some cases, it might better to miss a green on the correct side than face a putt across a green with multiple breaks and slopes.

Best of all, the course has better views. The newly expanded lake at the center of the course brings water into play on every shot on the 600-yard-plus par5 16th as well as the now much harder par-4 17th, which has a new peninsula green. Combine that with a longer par-4 finishing hole (around 500 yards from the back tees), and the finishing stretch at Memorial Park is much more interesting than it used to be. Plus, there is now room for plenty of grandstands and hospitality tents for the next Houston Open, which looks to regain some its old stature.

For now, though, the big winners are golfers, who have a premium course on a budget. They just have to be quick with the mouse to get an opportunity.

More Information:
https://www.houstonmunigolf.com/memorial-park-golf-course
Revised: 12/03/2019 - Article Viewed 5,238 Times - View Golf Course Profile
About: Mike Bailey
---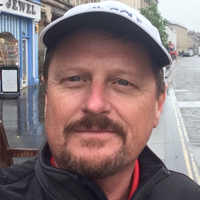 Based in Houston, Mike Bailey has written about golf full-time for more than 25 years. His resume include staff positions with PGA Magazine, The Golfweek Group and the Golf Channel's Golf Advisor.com. Bailey, a member of the Golf Writers Association of America and former president of the Texas Golf Writers Association, has covered every facet of the golf industry, including equipment, golf course maintenance, instruction, competition and most recently travel.
---
More Articles by Mike Bailey